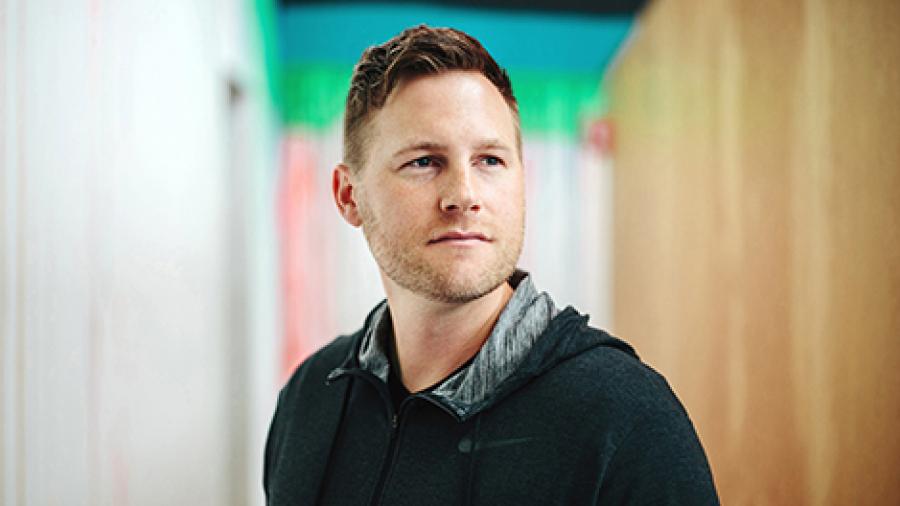 When Brady Voss graduated in 2006 from University of Wisconsin-Stout, his goal was to work for one of the big technology companies out West, such as Microsoft, Facebook, Google or Apple.
A little more than a decade into his career as a designer, it's safe to say Voss is doing well. He's already worked at Microsoft and since 2013 has been employed at Facebook, a worldwide leader in social media.
The true measure of success these days for Voss, however, isn't just working on design projects at Facebook and getting the chance to interact with founder and CEO Mark Zuckerberg but loving what he's doing and where he's working.
"Facebook has a very different mentality than any other place I've worked. It's the best," said Voss, whose title is product design lead. "It's very open. Zuckerberg wants the whole company to know what's being worked on. That's how everyone is expected to operate."
Zuckerberg sets the example by working in a glass office at company headquarters in Menlo Park, Calif., outside of San Francisco. He connects weekly with small teams — about 10 people — of employees who work on myriad projects by hearing their presentations and offering feedback.
"I've had a lot of reviews with Mark. He's a very good leader in that he lets us as employees be trusted to create something great. He enables people to do that. He knows we're driving product in the best way we can, but we very much value his opinion. That's one of the best parts of working at a place like this, the review and feedback," Voss said.
Designers who think outside the box and engineers are valued equally at Facebook, creating a culture in which employees have "opportunities to shine," Voss said.
Having grown up in St. Croix Falls, in northwestern Wisconsin, and graduating from UW-Stout 11 years ago with a Bachelor of Fine Arts and multimedia design concentration, Voss has reached the big leagues of design and technology and can take pride in knowing his work impacts millions of people.
One of his initial projects at Facebook, in 2013, was designing a revamped log-in for page users. "As simple as (a log-in button) may seem on the outside, there's so much more going on inside," Voss said, noting that the new log-in was tested with 1 percent of Facebook users, well more than 10 million people.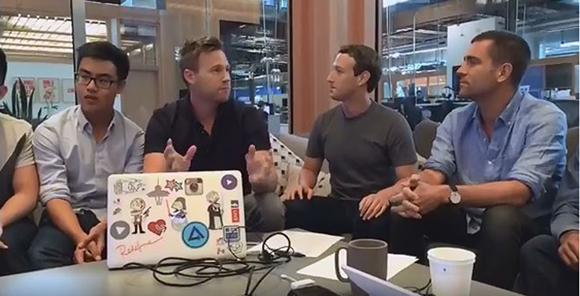 On Facebook
Facebook had about 1.9 billion users at the start of the year. One of them is Voss, who started his page back in 2005 when he was a junior at UW-Stout. "At its beginning, you had to be a student and your university had to be enabled to be on Facebook. I first learned about it well before our school was even able to participate," he said.
In a recent post on his page, Voss said: "Everyone go grab the new Facebook app for your Apple TV, Amazon Fire TV or Samsung SmartTV! It's exciting as this was a project a few of us just started hacking on a while back, and it's now shipped and available for everyone to use by our killer team."
"Hacking," or a hackathon, refers to a Facebook event, usually 24 hours long, in which "any person can scrap a team together to build an idea they have. It doesn't have to be perfect; we just want to be able to present the concept and show it can work. If people love the idea, we turn it into a product or feature that Facebook releases to everyone," Voss said.
Hackers often present their ideas to Zuckerberg. Voss participated in one in 2016 in which he led a team of interns and led the discussion with Zuckerberg. 
Voss said it's essential for Facebook employees to have a Facebook page to do their jobs. "Part of building products for billions of people is understanding how they want to use those products. It's how we communicate internally, to where it makes communicating via email feel slow, impersonal and inefficient. Facebook's purpose is to give people a voice, and that's exactly what it does for our internal culture as well."
Facebook has its own Facebook page, with about 186 million followers. Zuckerberg's page has about 88 million followers. UW-Stout's page has 24,000 followers.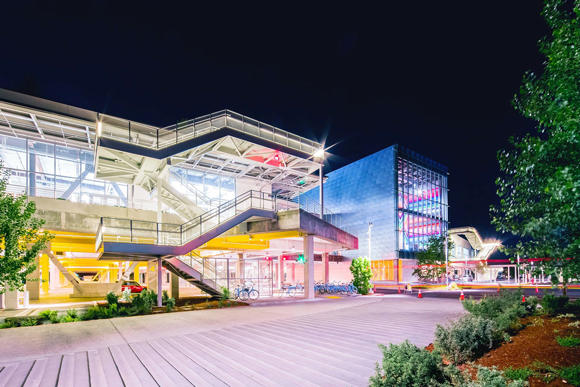 Working on video projects
Voss joined Facebook when it had about 3,500 employees. It has grown to more than 17,000. He works primarily out of Seattle but also Menlo Park and Austin, Texas.
Facebook is putting more emphasis on video options, including live video. Voss is excited to be part of helping determine how video is offered on Facebook through user experience design. He has been on video projects for 2½ years.
"People's news feeds used to primarily consist of static images and articles, but now it's so much more engaging with features such as live videos, 360 photos and videos, and the new video tab in the app's main navigation," he said. 
"Video is a very big priority and focus for the company. There are constant improvements. Live video, for example, has become a tool for organizations to share events. Anybody can go live, and friends and followers can tune in," Voss said. "When we design these new features, it's our job to consider how they may be used. Fitting new products into an existing ecosystem is a very challenging thing."
Voss has done design work on Facebook's Hello app for Android, a mobile Facebook "Like" button and AppLinks.org to allow linking from one mobile device to another. He also created the Send Via Messenger experience.
Design work on TiVo, Xbox
Prior to Facebook, Voss worked from 2011 to 2013 at Microsoft in Seattle. He did design work on the Xbox game system and Windows phone.
After graduating from UW-Stout — he also took classes at UCLA — and working for four years as a graphic designer in the Twin Cities area, he made his move out west working for TiVo in 2011 as a user experience and visual designer.
"Just getting to TiVo was a waiting game. It was a smaller company, but it was a game-changer for me, getting to the area where all the tech happens," Voss said.
Learning multimedia at UW-Stout, including 3D animation and special effects, was a key to moving up in the tech world, he said. "What helped me get my first job was that breadth of knowledge. It opened up doors for me."
His career timing couldn't have been better. Apple's iPhone came out a year before he graduated from UW-Stout.
"Design as an industry focus wasn't really appreciated at that time. Apple kind of paved the way for design, user experience design and interface design for what it should be. I was in a unique position to be coming out of school right when the opportunities opened up for people," Voss said.
Voss' BFA concentration has since become a full major at UW-Stout, graphic design and interactive media. The interactive media aspect focuses on design and communications for websites, digital interfaces and applications.
Unlike when Voss graduated from college, successful tech companies today routinely offer large contracts to young designers, he said. Voss appreciates having worked his way up, however. "I don't assume to get what I get. I appreciate what I have and definitely value my blue collar, Midwest background."
###
Photos
Middle Photo: Brady Voss, center, talks with Facebook founder and CEO Mark Zuckerberg, second from right, during a hackathon event at Facebook headquarters.
Bottom Photo: Building 20 is part of the Facebook campus in Menlo Park, Calif., outside San Francisco. UW-Stout alumnus Brady Voss has been a designer at Facebook since 2013.